Researchers and Interns
DEMA AL-BAKOUR, RESEARCH INTERN, SHATTUCK CCNR
Dema is a second year student of Public Administration at CEU in Budapest, Hungary. She taught English in state schools in Aleppo Governorate between 2008 and 2012 before moving back to her hometown of Homs. She lived through the conflict in both Homs and Aleppo and fled Syria at the end of 2013. Due to the unstable situation for Syrians in Turkey, she headed with her family to Germany, where she became a volunteer at Helping Hands, for a year. Dema also organized two conference panels with Frauenbeirat Greifswald (Women Advisory Board) in Mecklenburg-Vorpommern and focused on cultural diversity and the integration of refugee women in Germany.
Contact Dema at Al-Bakour_Dema@spp.ceu.edu
CELESTE KOPPE, RESEARCHER, SHATTUCK CCNR
Celeste Koppe is a Master's student of Political Science at CEU. Before coming to Budapest, she was the Coordinator of the American Corner Tunis, a library and cultural center in Tunis, Tunisia. She has also lived in Amman, Jordan and Rabat, Morocco while studying Arabic and carrying out archival research. Celeste holds a B.A. in history from Carleton College, and her recent interests are civil society, regime change, and terrorism in the Middle East and North Africa.  Contact her at: koppe_celeste@student.ceu.eu
ELSAYED ELSEHAMY, RESEARCHER, SHATTUCK CCNR
ElSayed is currently a first-year MA student enrolled at Central European University's Department of Sociology and Social Anthropology. He previously studied at Cairo Institute of Liberal Arts and Sciences (CILAS) for the 2016-2017 academic year, after which he had a Humanities co-fellowship (2017-2018) and served as the director of CILAS's Translation Lab. His research interests include governmentality, displacement, dispossession and state configurations, with a particular interest in post-colonial thought. Reciting Arabic poetry keeps him alive. Contact him at: Elsehamy_elsayed@student.ceu.edu
ADNAN SAMMAN, researcher, SHATTUCK CCNR
Adnan Samman is a visual artist and architecture student from Syria. Before commencing his studies in Budapest, Adnan lived in Jordan, where he helped developing Refugee Phrasebook; a Berlin based project that eased integration of thousands of asylum seekers in Europe with a free domain, interactive dictionary. Refugee Phrasebook later progressed to win the prestigious Prix Ars Electronica Award of Distinction, previously won by Wikileaks. Now Adnan continues to work on his art as well as Syria Before 2011; an Instagram platform that he founded in 2018, attempting to celebrate Syria's better times through hand-picked photographs. Contact him at: adnansamman93@yahoo.com
MAHMOUD BARAKAT, RESEARCHER, SHATTUCK CCNR 
Mahmoud Barakat is an architect from Syria, University of Aleppo (2015). Currently, he is a master's student in environmental engineering at Pannonia University in Hungary. He worked as a restoration architect in Syria between 2015 and 2017 and did humanitarian and volunteering work before he moved to Hungary to continue his study. Contact him 
mahmoudbarakat777@gmail.com
 or 
barakatm@spp.ceu.edu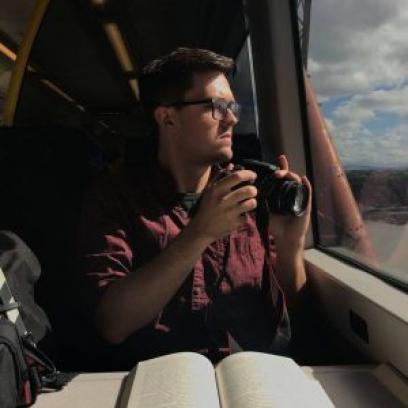 CONNOR KUSILEK, INTERN, SHATTUCK CCNR
Connor Kusilek is a Master's student at the CEU School of International Relations and a volunteer archivist at the Open Society Archives in Budapest. Originally from North Carolina, he earned his undergraduate degree in History from Appalachian State University. In his hometown of Raleigh, he worked as an intern for the refugee resettlement agency USCRI. He has lived in Poznan, Poland for studies and Yerevan, Armenia for an AIESEC exchange. His current work with the Aleppo Project seeks to examine the lessons learned from post-conflict reconciliation in Sarajevo and Grozny, and their potential application in Aleppo. Contact him at Kusilek_connor@student.ceu.edu
KAREN CULVER, RESEARCH ASSISTANT, SHATTUCK CCNR
Karen is a recent graduate from CEU Cultural Heritage Studies Programme, adding this to an MBA gained from the Open University, UK.  Before studying at CEU, she worked for 15 years in the international aid sector as senior manager in a wide range of post-conflict settings in both emergency response and development programmes. Her current interests reflect her range of experience and include intangible cultural heritage in mobile populations, and post-conflict reconstruction.
Contact her on culver_karen@alumni.ceu.edu